« Pour établir ce palmarès (des 100 meilleurs guitaristes de tous les temps), qui froissera sans aucun doute la susceptibilité de certains fans, le magazine a réuni un jury d'une soixantaine de guitaristes et experts sommés de désigner leurs favoris en expliquant ce qui faisait d'eux des légendes. Au rayon des votants figuraient Eddie Van Halen, Ritchie Blackmore (Deep Purple), Thurston Moore (Sonic Youth), Brian May (Queen), Kirk Hammett (Metallica), Mike McCready (Pearl Jam), Joe Perry (Aerosmith), Lenny Kravitz, Albert Hammond Jr. (The Strokes) ou encore Carlos Santana (jury complet ici).»
------------------------
1 - Les 100 meilleurs guitaristes selon le magazine Rolling Stone
Le mensuel américain de référence a sacré Jimi Hendrix meilleur guitariste de tous les temps devant Eric Clapton et Jimmy Page. Habitué des classements hiérarchisant l'histoire de la musique mondiale (les 500 meilleurs albums, les 500 meilleures chansons, les 100 meilleurs chanteurs...), le célèbre mensuel américain Rolling Stone, créé dans les années 70, donne dans son édition de décembre 2011 un nouveau classement des 100 meilleurs guitaristes de tous les temps.
Pour établir ce palmarès, qui froissera sans aucun doute la susceptibilité de certains fans, le magazine a réuni un jury d'une soixantaine de guitaristes et experts sommés de désigner leurs favoris en expliquant ce qui faisait d'eux des légendes. Au rayon des votants figuraient Eddie Van Halen, Ritchie Blackmore (Deep Purple), Thurston Moore (Sonic Youth), Brian May (Queen), Kirk Hammett (Metallica), Mike McCready (Pearl Jam), Joe Perry (Aerosmith), Lenny Kravitz, Albert Hammond Jr. (The Strokes) ou encore Carlos Santana (jury complet ici).
Jimi Hendrix, meilleur guitariste de tous les temps
Leader incontesté du classement, Jimi Hendrix, gaucher qui jouait sur une guitare de droitier, mort à l'âge de 27 ans, a largement influencé le rock des années 70 à nos jours. «Il a fait voler en éclat notre idée de ce que pouvait être la musique rock» écrit Tom Morello, l'ancien guitariste de Rage Against the Machine dans Rolling Stone, «son jeu était sans effort». Surnommé «God» (Dieu) par ses fans, Eric Clapton se classe 2ème. C'est probablement le plus célèbre guitariste de rock et de blues encore actif depuis les années 60. Sur la troisième marche du podium, on trouve l'anglais Jimmy Page, fondateur de Led Zeppelin et compositeur de nombreuses chansons. Keith Richards, le guitariste des Rolling Stones célèbre pour ses riffs et les nombreux hits produits avec les Stones, se positionne 4ème. En 2010, il a publié sa biographie, Life. Le dernier à entrer dans le Top5 est Jeff Beck, guitariste anglais révélé dans les années 60, qui se fit connaître en remplaçant Eric Clapton au sein des Yardbirds, qui abrita également Jimmy Page. Les cinq autres guitaristes qui complètent le Top 10 sont : le bluesman B.B. King, Chuck Berry (l'un des précurseurs du rock n' roll), le hard rockeur Eddie Van Halen, Duane Allman (The Allman Brothers Band) et Pete Townshend (The Who).
À noter également, parmi les plus connus dans la suite de ce Top 100 : George Harrisson (11ème), Albert King (13ème), David Gilmour (14ème), Neil Young (17ème), Carlos Santana (20ème), Frank Zappa (22ème), Brian May (26ème), Johnny Ramone (28ème), Prince (33ème), John Lee Hooker (35ème), Mark Knopfler (44ème), John Lennon (55ème), Slash (65ème), Kurt Cobain (73ème), Joni Mitchell (75ème), Buddy Holly (80ème), Lou Reed (81ème), Joe Perry (84ème), Paul Simon (93ème) et Bruce Springsteen (96ème).
Classement des 100 meilleurs guitaristes de tous les temps
1 – Jimi Hendrix : Meilleur guitariste au monde selon Rolling Stone
2 – Eric Clapton : Eric Clapton élu second des meilleurs guitaristes
3– Jimmy Page : Jimmy page 3ème meilleur guitariste
4 – Keith Richards
5 – Jeff Beck
6 – B.B King
7 – Chuck Berry
8 – Eddie Van Halen
9 – Duane Allman
10 – Pete Townshend
11 – George Harrison
12 – Steevie Ray Vaughan
13 – Albert King
14 – David Gilmour
15 – Freddy King
16 – Derek Trucks
17 – Neil young
18 – Les Paul
19 – James Burton
20 – Carlos Santana
21 – Chet Atkins
22 – Frank Zappa
23 – Buddy Guy
24 – Angus Young
25 – Tony Iommi
26 – Brian May
27 – Bo Diddley
28 – Johnny Ramone
29 – Scooty Moore
30- Elmore James
31 – Ry Cooder
32 – Billy Gibons
33 – Prince
34 – Curtis Mayfield
35 – John Lee Hooker
36 – Randy Rhoads
37 – Mick Taylor
38 – The Edge
39 – Steve Cropper
40 – Tom Morello
41 – Mick Ronson
42 – Mike Blomfield
43 – Hubert Sumlin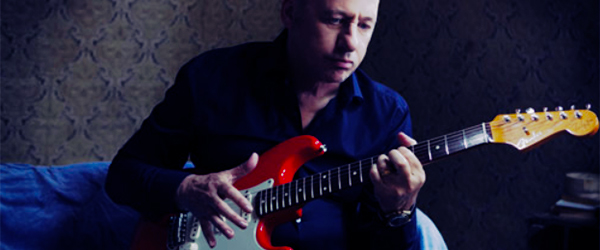 44 – Mark Knopfler
45 – Link Wray
46 – Jerry Garcia
47 – Stephen Stills
48 – Jonnt Greenwood
49 – Muddy Waters
50 – Ritchie Blackmore
51 – Johnny Marr
52 – Clarence White
53 – Otis Rush
54 – Joe Walsh
55 – John Lennon
56 – Albert Collins
57 – Rory Gallagher
58 – Peter Green
59 – Robbie Robertson
60 – Ron Asheton
61 – Dickey Betts
62 – Robert Fripp
63 – Johnny Winter
64 – Duane Eddy
65 – Slash
66 – Leslie West
67 – T-Bone Walker
68 – John McLaughing
69 – Richard Thompson
70 – Jack White
71 – Robert Johnson
72- John Frusciante
73 – Kurt Cobain
74 – Dick Dale
75 – Joni Mitchel
76 – Robby Krieger
77 – Willie Nelson
78 – John Fahey
79 – Mike Campbell
80 – Buddy Holly
81 – Lou Reed
82 – Nels Cline
83 – Eddie Hazel
84 – Joe Perry
85 – Andy Summers
86 – J Mascis
87 – James Hetfield
88 – Carl Perkins
89 – Bonny Raitt
90 – Tom Verlaine
91 – Dave Davies
92 – Dimebag Darrel
93 – Paul simon
94 – Peter Buck
95 – Roger McGuinn
96 – Bruce Springsteen
97 – Steve Jones
98 – Alex Lifeson
99 – Thurston Moore
100 – Lindsey Buckingham
L'avis du Figaro
Selon Olivier Nuc, journaliste musique au Figaro, «ce palmarès n'est pas très audacieux, il va trop dans la facilité». «Si la même question avait été posée dans les années 70, le Top 10 aurait été le même». Un exercice qui a ses limites, donc, et qui laisse penser que le mythe du guitar hero s'est arrêté dans les années 80. On constate ainsi que trois guitaristes seulement ne dépassent pas 40 ans (Derek Trucks est 16ème à 33 ans, Jonny Greenwood de Radiohead, 38ème à 40 ans et Jack White, 70ème à 36 ans). La notoriété semble primée au détriment du défrichage de talents.
Autre regret : deux femmes seulement figurent dans le classement, Joni Mitchell en 75ème place et Bonnie Raitt 89ème, comme si «la guitare demeurait un symbole phallique de la virilité».
Un bon point décerné tout de même par notre critique : «ce classement n'est pas le triomphe de la virtuosité mais du style», à l'image de Neil Young (17e). Les guitaristes élus ont marqué la musique par leur façon de jouer. Ce ne sont pas forcément des musiciens capables de tout interpréter (est-ce que le meilleur guitariste ne devrait pas être bon dans tout ?), mais ils ont un style qui leur est propre, dans lequel ils excellent, et qui leur confère une place à part et les inscrit dans la modernité. «On sent que le jury se compose de musiciens» conclut Olivier Nuc...
Le Top 5 selon Olivier Nuc
1 - Jimi Hendrix (classé 1er par Rolling Stone)
2 - Richard Thompson (69ème)
3- Neil Young (17ème)
4- George Harrison (11ème)
5- Tom Verlaine (90ème)
Par Alice Bosio, Olivier Nuc/ Publié le 07/12/2011
http://www.lefigaro.fr/musique/2011/12/07/03006-20111207ARTFIG00705-les-100-meilleurs-guitaristes-selon-rolling-stone.php
---------------------------
2 - Les 100 meilleures chansons selon le "Time"
Le "Time Magazine" a effectué une sélection des 100 meilleures chansons, classées par décennies. Quelques critères ont été donnés pour éviter d'avoir une liste trop exhaustive. Il n'était donc pas possible d'une part de mettre deux fois le même chanteur, et d'autre part, le choix se réduisait aux artistes qui chantaient en anglais. Le magazine est ainsi remonté jusqu'en 1923 pour s'adonner à cette tâche.


Pour les années 2000, on note la forte présence d'artistes américains comme Beyoncé ou Lady GaGa avec son single "Bad Romance", sans compter sur les deux rappeurs Kanye West et Lil Wayne. Nirvana et "Smells Like Teen Spirit" font également partie de ce palmarès (années 90) aux côtés de The Notorious B.I.G. et son titre "Juicy", deux titres qui pourtant n'ont rien de comparable. Michael Jackson figure dans la catégorie des années 80 avec son titre "Billy Jean", tout comme Joy Division et son morceau "Love Will Tear Us Apart". Prince, Madonna et R.E.M. complètent cette période. La sélection est finalement assez surprenante et ressemble un peu à un fourre-tout. Les plus grands sont évidemment présents, comme Led Zepellin, Queen, Bob Dylan ou encore les Beatles, quoique certains pourraient manquer à l'appel, au goût de certains, comme Pink Floyd ou encore AC/DC. Découvrez la sélection complète du magazine !
Les années 2000
Janelle Monae – "Tightrope"
Missy Elliott – "Get Ur Freak On"
Outkast – "Hey Ya!"
Arcade Fire – "Wake Up"
Kanye West – "Gold Digger"
Lil Wayne – "Georgia… Bush"
LCD Soundsystem – "All My Friends"
Beyonce – "Single Ladies (Put a Ring on It)"
Lady Gaga – "Bad Romance"
Les années 90
Sinead O'Connor – "Nothing Compares 2 U"
Pet Shop Boys – "Being Boring"
Nirvana – "Smells Like Teen Spirit"
Richard Thompson – "1952 Vincent Black Lightning"
Wu-Tang Clan – "C.R.E.A.M."
A Tribe Called Quest – "Scenario"
The Notorious B.I.G. – "Juicy"
Tupac Shakur – "California Love (Remix)"
Pulp – "Common People"
Radiohead – "Paranoid Android"
Les années 80
Joy Division – "Love Will Tear Us Apart"
George Jones – "He Stopped Loving Her Today"
Michael Jackson – "Billie Jean"
New Order – "Blue Monday"
Prince – "Kiss"
Metallica – "Master of Puppets"
R.E.M. – "It's the End of the World as We Know It"
Lucinda Williams – "Pineola"
Public Enemy – "Fight the Power"
Madonna – "Borderline"
Les années 70
The Melodians – "Rivers of Babylon"
James Brown – "Get Up (I Feel like Being a) Sex Machine"
Led Zeppelin – "Immigrant Song"
Black Sabbath – "Iron Man"
Joni Mitchell – "A Case of You"
The Who – "Baba O'Riley"
Stevie Wonder – "Superstition"
Dolly Parton – "Jolene"
Big Star – "September Gurls"
Bonnie Raitt – "Angel from Montgomery"
Fela Kuti – "Zombie"
Bruce Springsteen – "Thunder Road"
Queen – "Bohemian Rhapsody"
Donna Summer – "I Feel Love"
Bee Gees – "Stayin' Alive"
David Bowie – "Heroes"
Ramones – "I Wanna Be Sedated"
Fleetwood Mac – "Dreams"
Peter Tosh – "Equal Rights"
Parliament – "One Nation Under a Groove"
Velvet Underground – "Rock & Roll"
Loretta Lynn – "Coal Miner's Daughter"
Les années 60
Bob Dylan – "Subterranean Homesick Blues"
Patsy Cline – "Crazy"
Roy Orbison – "Crying"
The Ronettes – "Be My Baby"
The Beatles – "I Wanna Hold Your Hand"
Astrud Gilberto – "The Girl from Ipanema"
The Supremes – "Where Did Our Love Go?"
The Beach Boys – "God Only Knows"
Aretha Franklin – "I Never Loved A Man (The Way I Love You)"
Marvin Gaye – "I Heard It Through the Grapevine"
The Band – "The Night They Drove Old Dixie Down"
Big Mama Thornton – "Ball 'n' Chain"
Jackson 5 – "I Want You Back"
The Rolling Stones – "Gimme Shelter"
Crosby, Stills and Nash – "Suite: Judy Blue Eyes"
Otis Redding – "I've Been Loving You Too Long (To Stop Now)"
Johnny Cash – "Folsom Prison Blues"
Les années 50
Les Paul – "How High the Moon"
Kitty Wells – "It Wasn't God Who Made Honky Tonk Angels"
Elvis Presley – "Jailhouse Rock"
Odetta – "Take This Hammer"
Frank Sinatra – "I've Got You Under My Skin"
Chuck Berry – "Johnny B. Goode"
Ray Charles – "What'd I Say"
Les années 40
Woody Guthrie – "This Land Is Your Land"
Lena Horne – "Stormy Weather"
The Andrews Sisters – "Boogie Woogie Bugle Boy"
Spike Jones – "Der Fuehrer's Face"
Bing Crosby – "White Christmas"
Betty Hutton – "It Had to Be You"
Mahalia Jackson – "Move On Up a Little Higher"
Hank Williams – "Cold, Cold Heart"
Ella Fitzgerald – "Baby It's Cold Outside"
Doris Day – "Sentimental Journey"
Les années 30
Ethel Merman – "I Got Rhythm"
Cab Calloway – "Minnie the Moocher"
Duke Ellington – "It Don't Mean A Thing (If It Ain't Got That Swing)"
Louis Armstrong – "Star Dust"
Fred Astaire – "Cheek to Cheek"
Ray Heatherton – "Where or When"
Judy Garland – "Over the Rainbow"
Les années 20

Al Jolson – "My Mammy"
Bessie Smith – "St. Louis Blues"
Paul Robeson – "Ol' Man River"
The Carter Family – "Wildwood Flower"
http://www.chartsinfrance.net/actualite/news-76356.html
---------------------------